Before getting into Pembroke Welsh Corgis, our first breed was German Shepherd Dogs.  We currently have one female that earned her AKC Championship in the fall of 2010.  She actually finished on her birthday!  Thanks again to Linda Williams for showing this lovely girl to her Championship and Grand Champion status for us.  Annie's hips are OFA Excellent.

GCh. CaralonQED Calista's Star Child Faithrock

("Annie")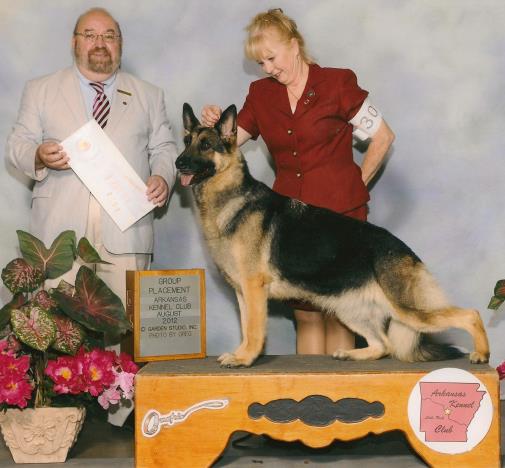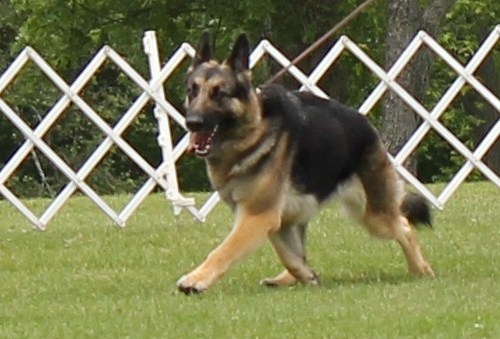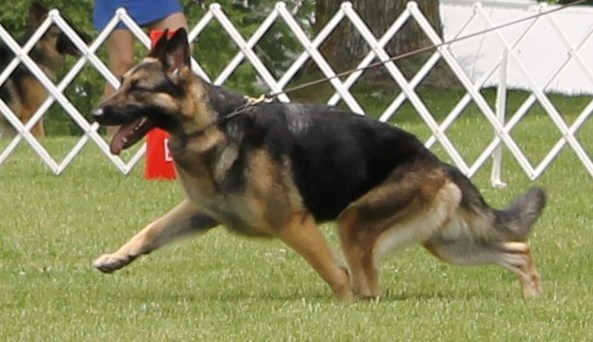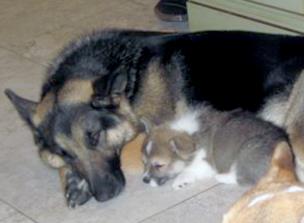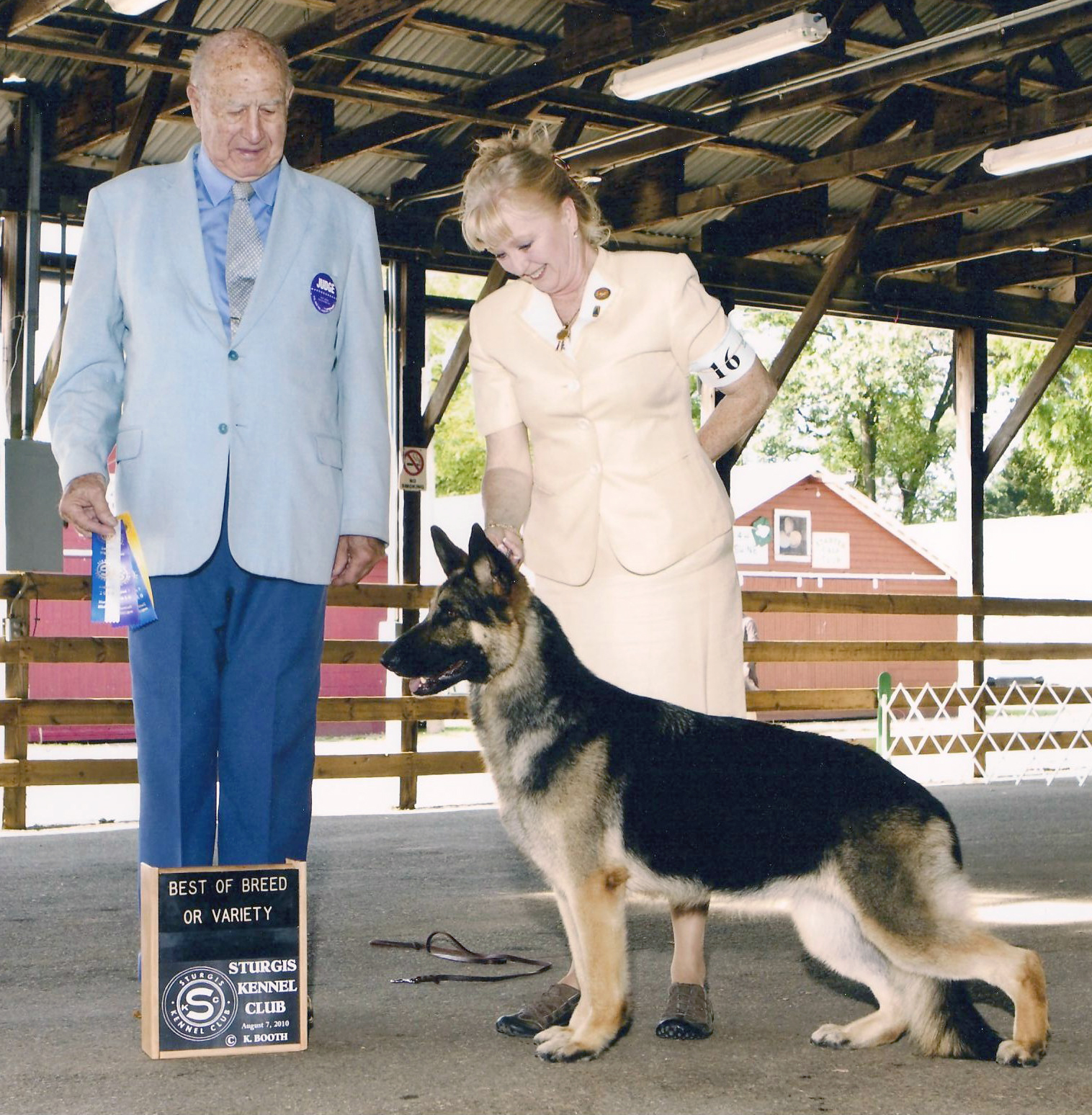 Movement photos by Price.

(L) Annie with one of the Pembroke Corgi puppies.